In an earlier post I laid out how to stay 7 nights FREE at the Walt Disney World Swan & Dolphin Hotel by using American Express SPG points. While this method can save you hundreds of dollars on your Disney vacation, why stop there? Your hotel is already paid for, but what if you could score a Free Disney World 7-Day Ticket using Credit Card Points as well? YOU CAN!
Follow my steps below on how to score a FREE Disney World 7-Day Park Hopper Ticket using credit card points.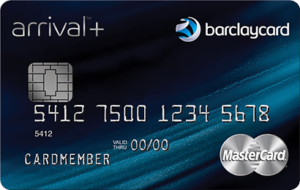 There is an $89 annual fee, but it is waived the first year so you can technically cancel before the fee is incurred. Once you receive the card, spend $3,000 on purchases within 90 days to earn 50,000 bonus miles. It is worth noting that the purchase of the Disney World tickets will count towards your $3,000, so that helps reach the spending requirement. You'll earn an additional 2x miles on every dollar spent, so you'll have at least 56,000 miles by the end of the 90 days.
56,000 miles is equal to a $560 travel statement credit!
As I mentioned before, credit card points are NEVER worth credit card debt, or even a revolving balance on your credit card, so make sure you can pay it off every month. Keep in mind that if you are using this card to get free Disney tickets and the SPG card to stay free at the Swan and Dolphin you will need to give yourself plenty of time to hit the spending requirements for the bonus points.
You can purchase your Disney tickets as soon as your card arrives, just make sure you spend $3,000 within 90 days to accumulate the bonus miles you'll need. It is VERY important you buy the tickets from somewhere that is categorized as a "travel expense" in order for them to qualify for the statement credit. I have read that there are other places that sell authorized Disney tickets and categorize them as travel, but I am recommending Expedia because that is what I used and it has proven to work.
At the time of this post Expedia was offering a 5-Day Park Hopper Ticket® with 2 FREE days so my total cost for a 7-Day Park Hopper was only $473.93!
Step 3: Redeem your statement credit to bring your Disney ticket price down to FREE.
As soon as you reach your $3,000 spending limit, log into your Barclay online account and see your bonus miles eligible for redemption (you'll have a minimum of 56,000). Click "Manage Rewards" then under "Travel Statement Credits" click "Redeem Now." You'll see the charge from Expedia, along with any other travel expenses made within the past 120 days. It is important to redeem your credits within 120 days of your purchase in order for them to qualify.
In my case, I had 60,242 bonus miles. I spent 47,393 miles to make my Disney World ticket FREE, so I have 16,167 miles left (equivalent to $161.67 in travel). I can use that money to pay for additonal Disney tickets or any other expenses I incur on my Disney World vacation, as long as they are categorized as travel (i.e. additional hotel costs, flights, etc.).
Step 4 (optional): Link your Disney World tickets to your My Disney Experience account to set up Fast Pass+ service.
It was important that the ticket purchased from Expedia still allowed Fast Pass+ selections in advanced… and I confirmed that it did. Within 5 days of purchasing the ticket from Expedia, you will get a second email with a confirmation number that will be used to link your ticket on the My Disney Experience website.  If you are staying at a Walt Disney Resort hotel (and this includes the Swan and Dolphin) you will be able to make Fast Pass selections up to 60 days in advance. If you are staying off Disney property, Fast Pass selections can be made up to 30 days in advance.
One additional thing to consider:
A spouse can easily sign up for their own card and follow the same steps above. By doing this you will have enough bonus miles (and a few extra) for both your tickets to be free. You can also add a child (of more) ticket to the purchase to redeem for the statement credit.
0